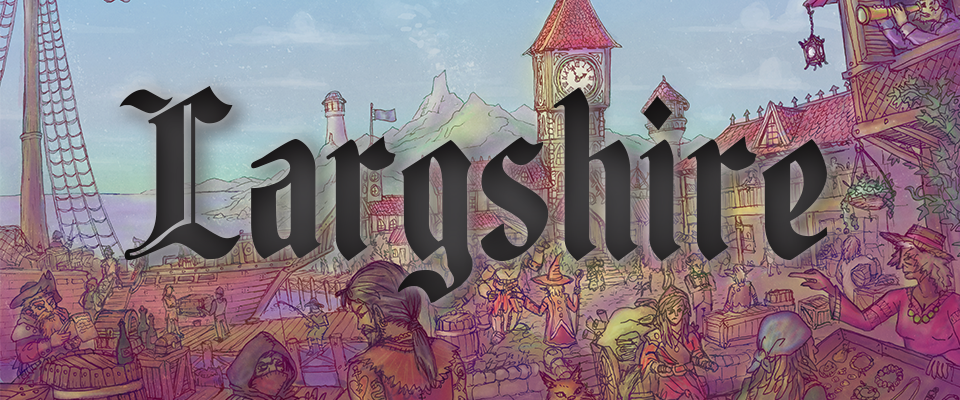 Largshire
and here is the cover art...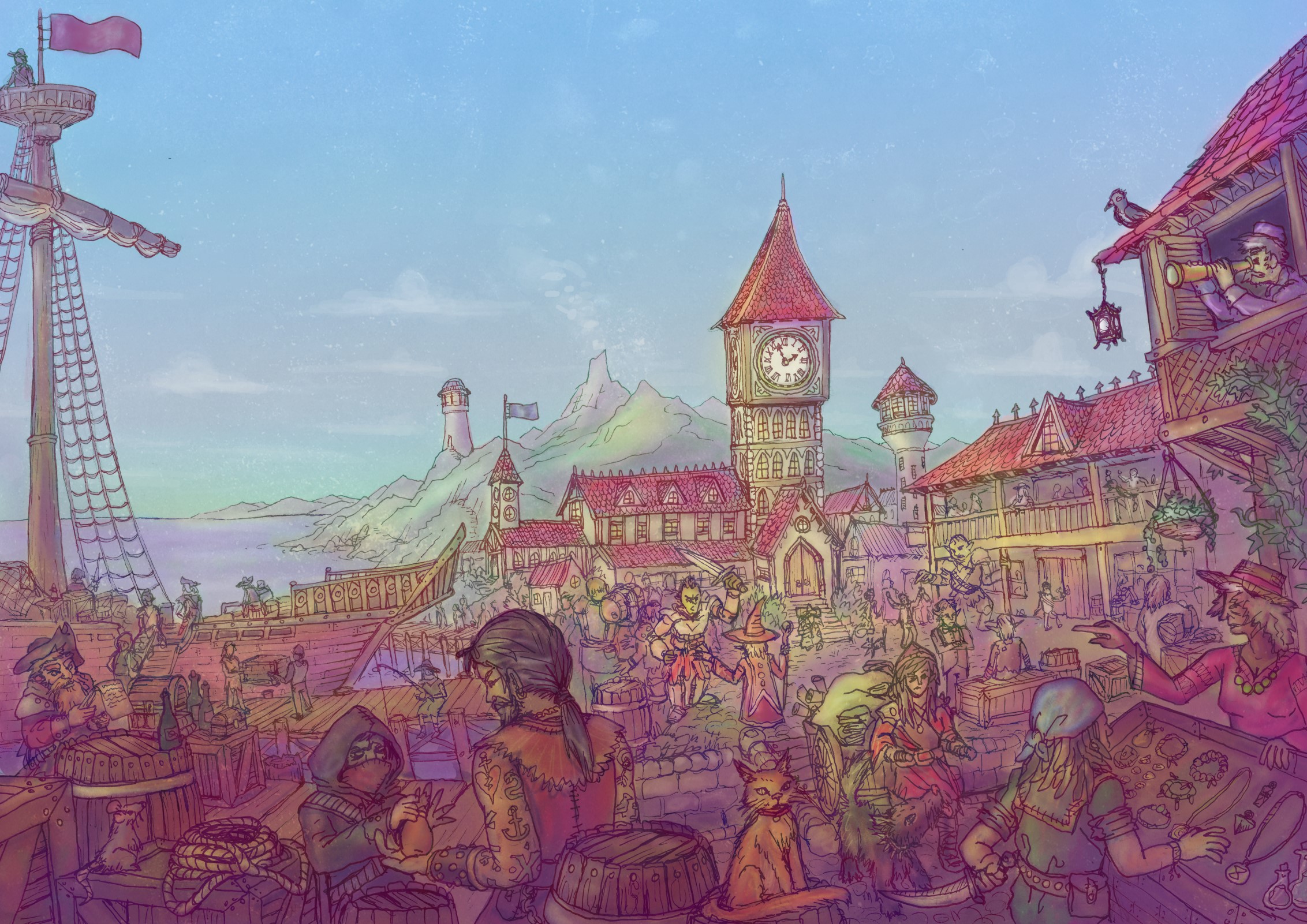 Wrap-around cover art by Sam Wannan
This is by South Australian artist Sam Wannan and it is brilliant. Sam has been excellent to work with. I will post another devlog soon with the process that leads to this piece.
I have now completed the initial layout of the text. It's coming along nicely. I am really happy with the typography and layout so far. I am doing it all myself, however, there will be some adjustments to make. Sam will be doing some interior art as well, hence the blank sections. I am getting close to releasing the PDF, but I will wait until the art is in and the hyperlinks are completed.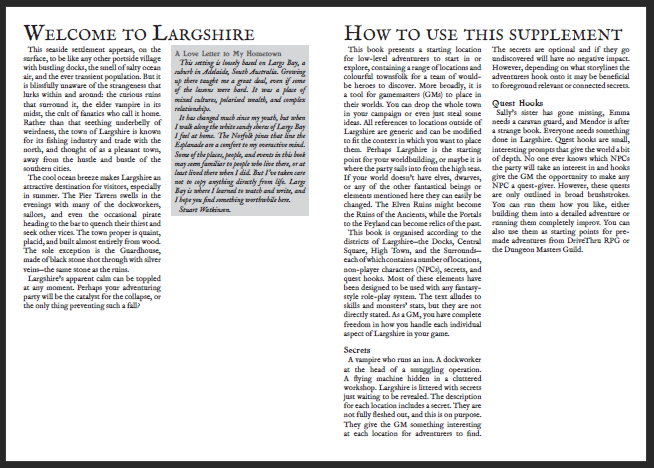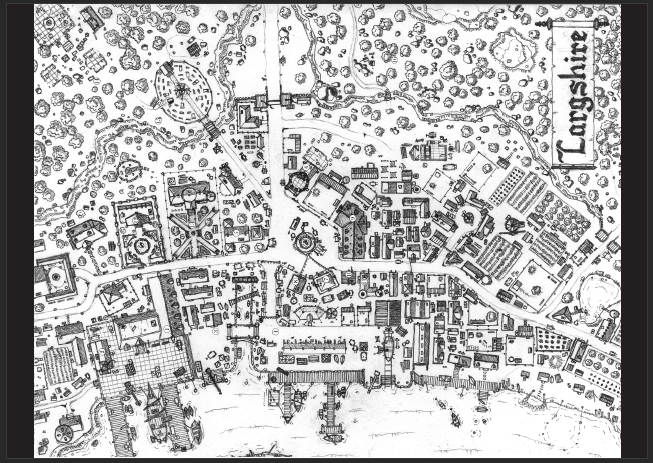 There are 40 physical copies available still, so tell your friends. There will be more later down the track but they will probably be more expensive as they will come from international distributors and sellers.
Long days & pleasant nights.
Stuart.