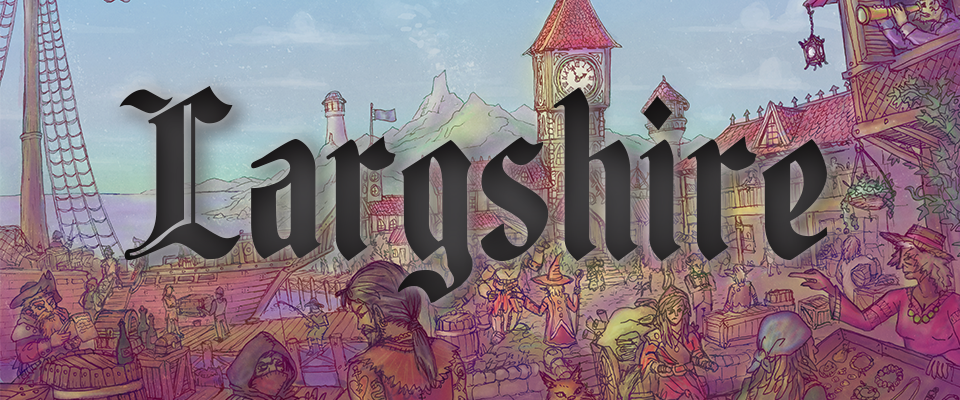 Largshire
We did it!
The initial funding is complete!
What does this mean? Well...
It means there will definitely be a print book.
It means that next week I start working on the developmental editing, aiming to be done by about April.
It means that I start working on the Layout after that.
Artwork? I have decided that I will add a little more to the funding pool and pay for some more artwork. What artwork?
A colour cover by Sam Wannan
Some interior artwork by Sam Wannan
Some location maps like the Pier Tavern one attached by Luke Scholz
Another map like the Largshire one, perhaps of Shire Pines by Ben Wiggins
Funding will continue in some form until around October when the book will be sent of for printing.
I'll be in touch again once the writing is done! And there will be an updated PDF and EPUB for you all.
Thank you once again!
Files
Largshire v0.1.pdf
188 kB
Feb 07, 2022
Largshire v0.1.epub
487 kB
Feb 07, 2022